We are a Premium Homegoods and Furniture Component Manufacturer.
Furnishings
Softline Brand Partners has combined our textile industry experience with close vendor partnerships to expand our capabilities as a full-service manufacturer of home furnishings. We manage the design, production, assembly, and logistics while utilizing our network of vendors. Softline manufactures leather, felt, and canvas furniture components and accessories. Some examples of our past work are large leather panels for chairs, leather handles, and leather and felt storage boxes.
Home Decor
Softline also manufactures high and low volume home decor products including the following: valet trays, baskets, bins, totes, placemats, menu covers, desk accessories, business accessories, coasters, and cowhide rugs.
Tell us about your home decor needs. Our designers have experience working on a variety of home office accessories and will work with your team to bring your project to life or create new goods to expand your product line. Softline's Account and Project Managers will work with you from sourcing through delivery and after to ensure your team receives the service and support they deserve.
CONTACT
Softline Brand Partners
2600 N 2nd St.
Minneapolis, MN 55411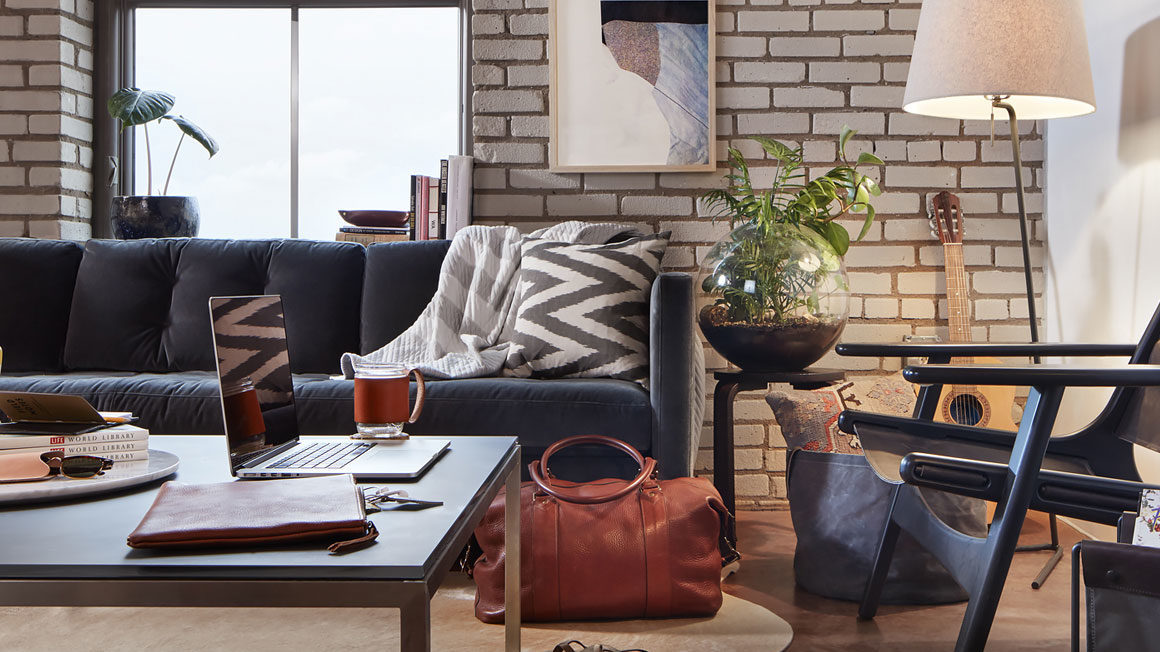 We are a trusted manufacturer for some of the world's most iconic companies:
We have manufacturing facilities in the US and overseas ready to bring your next project to life.
We are proud of our work, check it out for yourself: